Following many year's tradition, Stuart Misseldine, Shortcut Managing Director and former Chairman of Buckinghamshire based Twyford Cricket Club has pledged continuing sponsorship for the 2016 cricket season.
Stuart says: "Having grown up with Cricket ad being an MCC member for over 30 years, I was delighted to have have held the post of Chairman for 6 years, retiring last year. It is a real pleasure to maintain my links with the club through sponsorship.
The development of the club over recent years has been really rewarding, with our First Team competing at the highest level of division 1 of the prestigious Cherwell Cricket League, the introduction of a 3rd XI and most importantly a hugely successful youth sector.
Our sponsorship deal supports the club alongside major sponsors BLC Construction Supplies and we are delighted to have our logo on the sleeves of every player."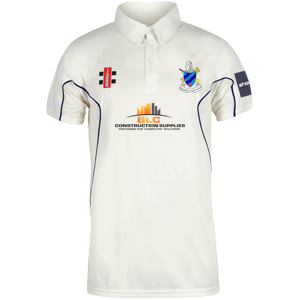 There are no shortcuts to success in sport, it requires:
Commitment

Professionalism

Ability to react to changing circumstances

These are all of attributes we apply to leading the way in POS installation and store mapping in the Retail sector -
check us out at our website
Good Luck to all of the players for 2016 season for both personal and team performances - Go mighty Twyford!!